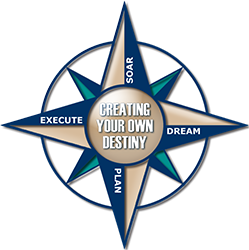 206.310.1200

WARNING!
---
Helping Entrepreneurs Become Best-Selling Authors...
"The written page is the only way the dead can teach the unborn!"
-- Abraham Lincoln
"The Affluent Entrepreneur's Best Kept Secret:
You should publish a book to promote your business.
No other marketing strategy provides this large of a return on your investment!"
-- Patrick Snow
Click Audio Bar Below To Listen to a Patrick Snow on SpeakerMatch radio:
This text will be replaced
Click Audio Bar Below To Listen to a Publishing Interview with Patrick Snow:
This text will be replaced



The Affluent Entrepreneur





Tenth Edition





Russian Edition





India Edition





Nigeria Edition

Patrick Snow has been called the "World's Greatest Publishing Coach" by many of his clients. He has spent over fifteen years of his life developing this unique system that is designed to save you both time and money in your quest to achieve your publishing and book promotion goals. He is a professional speaker, publishing coach, book promotion coach, and speaker coach. His one-of-a-kind unique system, is guaranteed to help you get published within 3-18 months, and turn your book into a best-seller within 1-3 years, if you follow his system.



Patrick has come full circle with his book in the publishing industry. In 1996 he could not find a publisher for his book so he decided to self publish (which is the only way to guarantee you will ever get published). After a considerable investment of both time and money, Creating Your Own Destiny was self published in 2001. Over the last 12 years Patrick has turned his book into an international bestseller, attracted the attention of several New York publishers and then recently signed a major two-book publishing deal with John Wiley & Sons. Wiley is a 200 plus year-old multi-billion dollar publishing company that is the number one business book publisher in the world.

Creating Your Own Destiny was republished by Wiley in April 2010. Patrick's second book, The Affluent Entrepreneur, was published by Wiley in May 2011. As a result of his experience, Patrick is fully ready to help you do the same: self publish your book, turn it into a bestseller and then get you and your book noticed by major publishers. He will also help you turn your book into a lead-generating tool and build a very lucrative speaking, coaching and consulting career.



Dan Poynter, publishing guru and author of the Self-Publishing Manual, defines a best-selling book as 35,000 copies sold. Therefore, Patrick's goal is to help you get published and sell 35,000 copies ASAP. His system will help you become a best-selling author and launch your coaching, speaking, and consulting career. According to the PMA, 98% of authors will never sell more than 2,000 books! Having sold more than 150,000 copies of Creating Your Own Destiny (in five languages in 108 countries), Patrick know what it takes to turn your book into a best-seller and reach this top 2% category. Let Patrick Snow show you how...



To learn more about Patrick Snow's publishing coaching system, please scroll down to review this page. Next, call Patrick Snow direct for a complimentary, 30-minute no obligation publishing consultation to learn how he can help you turn your book into a bestseller. His private office line is (206) 310-1200.


"Let us dare to read, think, speak and write."
- John Adams (1765)




Wiley Edition





Spanish Edition





Arabic Edition





Indonesian Edition





First Edition
Publishing Coaching Testimonials:
"After investing in Patrick Snow's coaching system I published my book in 57 days. Since writing Growing the Leader Within You, our organization has received more than $100 million in real estate donations. Patrick taught me to use my book to promote our organization which resulted in securing and solidifying new donors. It has been an humbling experience and will give me the ability to create hospitals, schools, hospices and feeding centers for children around the world. All of this because Patrick taught me how to put my heart into ink and paper. Patrick's system has been the best investment of our lives!"

Dr. Gayla Holley (Houston, TX)
Philanthropist, Speaker, Author and Founder of Moms Against Hunger
www.MomsAgainstHunger.com




"I've been coached by Hall of Fame coaches (Lenny Wilkens, Jerry Sloan and Pat Riley) throughout my NBA career and I'd rank Patrick Snow right up there with the Hall of Famers! Patrick has the passion, 'fire in the belly' and integrity to not only make himself better, but to help all of his clients 'be the best they can be'. I often mentioned to Patrick... 'You draw up the play and I'll run the ball... that will equal success for both of us'! I've loved working with Patrick Snow and look forward to many, many years of success for our team."

James Donaldson (Seattle, WA)
Speaker, Author & Business Coach
www.StandingAboveTheCrowd.com




"In every industry there is a learning curve. Knowing what I know now I am so happy that engaged Patrick Snow in mentoring me in my first book effort. Without him, my attempt would have ended in disaster!"

Wanek Stein (Boise, ID)
Author of The Swiss Perspective
www.waneks.com




"Patrick Snow is an awesome, world-class coach with an incredibly generous spirit. He not only gave me a blueprint with great resources to get my book done he shared a brilliant, creative strategy enabling me to get the financial resources I needed to get it published. Without Patrick my dream would never have become a reality. Patrick's passion, experience, wisdom and commitment to his client's success are unparalleled. I highly recommend you allow Patrick to guide you through your book writing, publishing and marketing journey – it will be the best gift you've ever given yourself!"

Sherri Nickols (Los Angeles, CA)
Author, Motivational Speaker, Coach
www.SexyandSparkling.com




"Patrick is a fantastic publishing coach. His motivation and inspiration supported me in transitioning from a dream to reality. His resources, knowledge and expertise are priceless! One of the best investments I have made."

Jeff Bow (Kailua-Kona, HI)
Speaker, Author & Business Coach
www.JeffBowCoaching.com




"I came to know Patrick Snow by way of his book The Affluent Entrepreneur. Little did I know that day when I purchased his book at Barnes and Noble in that moment was gonna change my life forever! As a result of reading his book I decided to hire Patrick as my publishing coach to help me write my first book. It was truly his book, his support and expertise that has ultimately changed my life forever. My hats off to Patrick Snow as he has made this process so easy!"

Sandi Berger (Chicago, IL)
Certified Fitness Trainer and Lifestyle Coach
www.Fitnevision.com




"I am so glad that I found Patrick and his book coaching program! I thought writing my book would the hard part. When I began my project, I hadn't given much thought to how to publish. Once I started researching self publishing I quickly realized that there are so many options, most of them bad. You can sign up with one company who will do everything for you but they all have drawbacks. These range from unfavorable royalty deals, to who has the rights to your book, to printing mark ups, to control over the timing and quality of cover design and layout, etc. Patrick guided me through the minefield and steered me to a network of companies and independent contractors that had a proven track record with his clients. Also, his encouragement and positive energy was genuine and truly appreciated. At the end of the day, my book turned out better than I ever expected. I pay zero royalties. I own all of the files. I can change printers or distributors anytime I want and I don't think there is any route I could have chosen that would have enabled me to produce my book at a lower cost with the same quality. If you are serious about writing and publishing a book, hire Patrick Snow as your coach. It will be the single best decision you can make."

Jeremy Kisner (Las Vegas, NV)
Speaker, Author & Business Coach
www.AGoodFinancialAdvisor.com




"When I hired Patrick as my speaking coach, the first thing he asked me was, "Do you have a book?" After saying no – I am not a writer, I am a speaker – he said that every good speaker has a good book. I will show you how. And he did. And how."

Linda Pond (Ottawa, Ontario Canada)
Author, Speaker, Entrepreneur
www.LindaLeePond.com




"Patrick Snow is a true players coach. To be a success on the field you need moves in the air and moves on the ground. Patrick coaches from real experiences that add value every step of the way. Writing a book is a creative process that takes creative juices and discipline. But once it is written it takes tactics and strategy. Don't write a book then end up sitting on the bench. Talk to this coach if you want to be a winner."

DJ Kelley (St. Petersburg, FL)
Author, Speaker, Coach, Entrepreneur
www.ImperfectHeroes.com




"Patrick's service is great. I am so pleased with how everything turned out. Patrick was with me every step of the way, with encouragement, steps to take and information about each part of the process. Thanks to his coaching, The Guardians is now a reality. Some thing I had only dreamed about. I recommend his coaching services to anyone who wants to publish their book. "

Tara Casalino (Clear Spring, MD)
Novelist
www.TheGuardiansBook.com




"Patrick is an energetic and focused publishing coach. His motivation and direction will rub off on you. His resources, knowledge and expertise will save you time and frustration. By far the biggest benefit is getting your idea out of your head into a published work. If you want to write and publish a book, hire Patrick and it will become your destiny."

Marv White (Hartford, CT)
Speaker, Author & Business Coach
www.SevenPillarstoProfit.com




"I thought I knew everything I needed to know about publishing my own book. At least I did until, by a stroke of sheer luck, I was introduced to Patrick, just a week before my book was scheduled to go to press. Thank heavens I called Patrick! I am convinced that Patrick's suggestions will prove to be the difference between moderate success of my book and overwhelming success of my book. I wish I had talked with Patrick at the beginning of the process because I am thrilled to be working with him now."

Laura Wells McKnight
Author, entrepreneur and philanthropist
www.LauraWellsMcKnight.com




"Patrick has been the most influential and important person that I met throughout the book writing process. His insight and knowledge of the publishing business is invaluable. Anyone wanting to change their lives or the lives of others needs to work with Patrick and follow his counsel. His motivation is contagious and it will keep you focused on accomplishing all the goals of your life."

Kristopher L. Walton (Idaho Falls, ID)
Author of: Navigating Your Mind: Achieving a Life of Peace, Joy and Happiness
www.NavigatingYourMind.com




"I have tried to write for many years and finally finished a book that was a delight to write but had no idea of what or where to go next. Without Patrick it may have never happened. Patrick Snows approach to publishing is how I realized a dream in a just a few months. His coaching system helped me publish a world class book in under 70 days! A lot of hard work and dedication on my part and his devotion to see me succeed was the formula. He has inspired me to write another book and to complete a book I have been writing for 15 years! His refreshing attitude and positive approach is the key to success. Follow your dreams and Patrick's leadership advice and you too will be a published author and speaker!"

Rosemary "Mamie" Adkins (Bremerton, WA)
Ireland Travel Consultant
www.ExtraordinaryIreland.com




"I was fortunate enough to meet Patrick Snow when drafting my very first book. Always wanting to be a best-selling author, and never having written a book before, I had no idea what to do to turn my writing into a published and saleable world class product. Patrick Snow successfully guided me through the process. Patrick is a pleasure to work with -- he is extremely professional, personable, and caring. His passion and honesty shine through in an inspiring manner. I highly recommend Patrick for everyone wanting to become a best-seller author."

Jodi Hudak (Bartlett, IL)
Author, Transformational Career Coach, and Entrepreneur
bjandjodi.com/page/author




"Patrick Snow was a pleasure to work with. His expertise and years of experience helped me publish my book in a very efficient manner. It was worth every dollar to hire him as my book publishing coach, and I am confident it would have been more expensive and taken twice as much time had I not hired him. Having access to his team of trusted professionals including editors, proofreaders, graphic artists, publishers & distribution experts was invaluable. I wouldn't have known who to call or where to start to find folks of this caliber without his guidance"

Jason R. Parker
author of Thriving in Retirement, president of Parker Financial LLC & host of radio show Sound Retirement Radio.
www.Thriving-in-Retirement.com




"About four years ago I was privileged to see Patrick Snow speak at Sacramento State University. Seeing him in action inspired me both as a speaker and writer. Within a week or so I retained his services as both a publishing and speaking coach. He has been a huge part of my success and continues supporting me in my pursuit of other publishing and speaking endeavors. I greatly admire Patrick's consistent professionalism. Securing his coaching services has been one of the most beneficial investments I have ever made. Without a doubt the return I have had on this investment has far exceeded my expectations!"

Tina Marie (Kings Beach, CA)
Author, Speaker, Holistic Health-care Advocate
www.ExperiencingSerendipity.com




"When I first called Patrick, I had no idea how to write and publish a book. But, with Patrick's coaching, I had my first book in my hands 12 weeks after I hired him. We steadfastly followed the mantra, "version one is better than version none". Then, I published version two a year later. It won 8 book awards, including "Best Business Book of 2010." Patrick's coaching made it possible!"

Brett Clay
Author
www.SellingChange.com




"The road to publishing a book is strewn with rejected manuscripts, dead dreams and exhausted authors. Want a short cut that avoids that scenario? Take the smoother route to success with Patrick Snow - a resource-FULL coach, guide – and encourager. He provides practical information and recommendations, idea-packed conference calls and superb publishing institutes. Exciting, fun and jammed with invaluable tools and strategies, they also include a supportive community of author colleagues. So avoid the publishing deadends and financial quick sands by working with a real pro. Work with a very successful author and entrepreneur. Patrick offers a Green Light® path that really gets you GOing. You'll be equipped to make good things happen for you and your book when you work with Patrick Snow."

Marilyn Schoeman
Author
www.GoGreenLightWay.com




"One of the things that sold me on hiring Patrick as my publishing coach was his promise that, once paid, he was my publishing coach for life – no matter how many books I wrote. Although I certainly was not thinking of writing additional books it was comforting to know I had a safety net. I signed on and he guided me through the creation of Plan While You Still Can: 16 End-of-Life Checklists You Need Now - (please scroll down.) ~~ In Creating Your Own Destiny, Patrick hammers home how important it is for us to identify and then follow our passion to create the life we want. While PLAN addresses an important need, I realized well after the fact that end-of-life planning is not my passion. ~~ Listening to a speech by President Obama where he encouraged us to volunteer and share our gifts, I realized that my gift and my passion is creating functional résumés that showcase people's accomplishments and get a recruiter to call for an interview. I first created and held free workshops. Then, using what I learned from Patrick, and secure in the knowledge that I could turn to him for help if necessary, I wrote and published Résumés That Resume Careers: 3 Steps to Getting Back to Work Using Functional Résumés. Thank you, Patrick. Your publishing and life lessons stuck with me, and they worked."

Don Burrows (Marysville, WA)
(Workshop Leader, Speaker, Consultant and Author of Résumés That Resume Careers: 3 Steps to Getting Back to Work Using Functional Résumés)
www.ResumesThatResumeCareers.com




"Working with Patrick Snow and his dream team of professionals has been the best experience I have had professionally in 28 years! Patrick's process has been seamless, affordable, and time-saving due to his wealth of knowledge and industry connections. His is a well-oiled machine! His week-by-week assignments and heartfelt inspiration kept me on track and focused during the entire publishing process. I never felt overwhelmed and he was always just a mouse-click away when I had a question. I highly recommend working with The Snow Group!"

Mary Flinn (Greensboro, NC)
Author
www.TheOneNovel.com




"In November, I stumbled upon a Patrick Snow presentation on publishing your own book. The following March I was holding a copy of our book in my hands. Without Patrick's wisdom, experience, connections, motivation and desire to coach us through the process every step of the way, I would be empty handed today. He provided me with all the necessary resources to take a dream and make it a reality. My kids, family, friends and the rest of the world now have in their possession a book that will stand the test of time. I cannot stress enough my gratitude for Patrick Snow's services on publishing one's work. He is in a class all his own."

Randall Broad (Kirkland, WA)
Co-Author
www.ItsAnExtraordinaryLife.com



June Grushka-Rosen (Philadelphia, PA)
Co-Author
www.ItsAnExtraordinaryLife.com



"For all who wish to chronicle their experience and passions and write a book, don't do it without Patrick Snow! His publishing roadmap will save you tremendous time and money! Writing a book is like birthing a baby, Patrick is the primary care doctor of books! Allow Patrick to guide you not only through the writing process, but marketing and developing your promotional business plan."

Debi Waldeck (Sammamish, WA)
Author, International Speaker, Business/Health Coach, Internet Entrepeneur
www.DebiWaldeck.com



"The sure way to success is to find someone who has experience and success in what you want to do and Patrick Snow has both! Patrick is the coach of all coaches. He makes writing, publishing, and marketing a book simple. He lays out a SUCCESS roadmap that makes it easy for anyone who truly wants to write and produce a successful book. I highly recommend his service. It will be the best investment of your life."

Eric Castaneda (Los Angeles, CA)
Author, Speaker, Coach, Entrepreneur
www.EricCastaneda.com



"Patrick Snow has been instrumental in assisting me in achieving perhaps the greatest goal of my life to this point. Seeing Soaring Beyond Fear in print is the realization of decades of intense work and my own personal journey. I could not recommend Patrick higher to those with the vision of publishing their book. His professionalism, insight and humor have made this experience FUN beyond my expectations!"

Perry Chinn, D.C. (Tukwila, WA)
Author, Speaker, Coach, Entrepreneur
www.SoaringBeyondFear.com



"Writing my book was one thing. Figuring out the rest--publishing options, design decisions, printing options, marketing ideas--all of this was completely overwhelming for me. And this is where Patrick Snow shines! I am so grateful for his help and guidance in getting my book out there in a classy and effective way. Patrick has developed an amazing system to help you realize your dream. He is authentic, passionate, knowledgeable, and he'll be your biggest fan! His coaching program has my highest recommendation."

M. Marcy Jones (Lynchburg, VA)
Author, Speaker, Coach, Entrepreneur
www.GracefulDivorceSolutions.com www.MMarcyJones.com



"Patrick's 'best seller' publishing and speaker program is unparalleled. Patrick has done his homework and created a clear path for authors and speakers to contribute to the world. Patrick's skills and his knowledge save time, money and energy - valuable resources more effectively allocated to creating our true destinies. I thank him for his inspiration, hard and smart work, and invaluable expertise. I cannot recommend Patrick Snow's work more highly."

Ani Kaspar (Puerto Rico)
Author, Speaker, Coach, Entrepreneur
www.BodyByBliss.com



"The pitfalls of writing, publishing and promoting a book are too numerous to navigate alone. Furthermore, the risks within those pitfalls are too significant to be left in the hands of someone you cannot trust. Patrick Snow is not only someone you can trust, but he is someone who knows the business inside and out and has his clients' best interest at the top of his list."

Kevin Hocker (St Louis, MO)
Author, Speaker, Coach, Entrepreneur
www.TheSuccessCompass.com



"I can't speak highly enough about Patrick Snow's ability to coach authors and their books into reality. His seasoned and pragmatic, step-by-step approach is coupled with patience, tenacity and a genuine, larger-than-life passion in moving an author's new book profitably into the marketplace. Every author, first-time or veteran, should give themselves the gift of being coached by Patrick Snow for their next book and its successful marketing!"

Jack Fecker (Carnation, WA)
Author, Speaker, Coach, Entrepreneur
www.BecomingACreativeEntrepreneur.com



"Patrick Snow's coaching made my book possible. I was 75% done with the writing, but lacked the motivation and resources to convert my concept into a physical product. Then I met Patrick. Patrick's enthusiasm for my project sparked me back into action. His book publishing knowledge and assistance were paramount in getting me through writing, into editing, through publishing, designing, formatting, printing, marketing and numerous other steps that would have taken me years to get through on my own. From hiring Patrick to releasing my book at a huge conference in San Francisco was less than three months. Hiring Patrick was the single best investment I made in my future."

Sunday Tollefson (Tacoma, WA)
Author, Speaker, Coach, Entrepreneur
www.SureSister.com



"Patrick demonstrates a unique coaching style. I started speaking about my book before it was finished. When I booked my first speaking engagement Patrick came-up with a game plan to pre-sell the book in advance, which worked out perfectly. His accountability partnership during the writing process enabled me to finish my book in nine months. Patrick is simply the best in the book publishing industry."

Emily Soroko (Fairfax, VA)
Author, Speaker, Coach, Entrepreneur
www.RisingAboveAdversity.com



"Without Patrick's coaching, expertise and accountability I never would have written the quality book that I have today. He is worth every penny you invest in him."

Kate Raidt (Austin, TX)
Author, Speaker, Coach, Entrepreneur
www.TheMillionDollarParent.com



"I was six weeks away from having my book published and was without a clue how to market it. Patrick Snow helped me set up my marketing plan and prioritize my activities. Now that I have my book in hand, I am confident I'm doing the things I need to make it a success!"

Rick Rodgers (Lancaster, PA)
Author
www.Rodgers-Associates.com
www.TheNewThreeLeggedStool.com



"Patrick has been so helpful to start me on my way and show me some of the tricks of the trade. He is an upbeat, rosy kind of a guy which is a good balance for my practical bottom line nature. Patrick helped me "CREATE MY OWN DESTINY" which, by the way, is a lot of hard work. Thank you Patrick for all the times you offered a kind word and encouragement."

Mark Cheairs (Denham Springs, LA)
Author, Motivational Speaker
www.MarkCheairs.com



"After several attempts over the past 20 years to write a book and to establish a business to assist families, with Patrick Snow's guidance I have done both within four short months. Patrick not only has key information to make the writing, publishing, and consulting process clear and simple, he is a master of motivation. His sincerity and dedication, his open-hearted support, and his knowledge of the tricks of the trade have made our association enjoyable and so very profitable. Thank you, Patrick! I couldn't have done it without you!"

Patricia Nan Anderson (Seattle, WA)
Author, Motivational Speaker
www.PatriciaNanAnderson.com



"Patrick Snow has been a pleasure to work with and has been worth 100 times his weight in finished books. I have run my own business for 33 years and know how to get things accomplished, yet I also know the pitfalls of learning a new skill on my own. Not only has Patrick been an indispensable help getting my novel in print but is now helping me sell it (the hardest job of all)."

James Dwight (St. Helena, CA)
Author, Motivational Speaker
www.AsWorldsBurn.com



"Without Patrick Snow, his step-by -step proven, empowering coaching program, Sexy In Your 60's would still be in a dream stage. His Publishing Road Map blueprint was instrumental in moving me through the awesome journey and experience of becoming a published author. Patrick is hands-on, supportive, creative, and caring. He guides his clients while providing access to his master mind group -- experts in their field who provide all the necessary steps to make our dreams a reality. Patrick and his program will be a necessary part of my literary and speaking life forever."

Joan M. Bunney (Seattle, WA)
Author, Motivational Speaker, Consultant for Social Change
www.SexyInYour60s.com
www.SexyCrone.com



"Patrick Snow changed my life when I started working with him a few short months ago. I had just started writing my book. With his boundless energy, enthusiasm and encouragement, I started and completed my book in just 5 shorts months. It has been a dream of mine to write a book, and with Patrick's guidance and publishing road map, my dreams have come true. Thank you Patrick."

Mary Pat Faley (Encino, CA)
Author, Professional Speaker, Coach
www.WinningInTennisAndLife.com



"When I began my book I knew how to write, but needed guidance to get it published. When I met Patrick and discovered his awesome coaching program, it was immediately clear that I was in good hands. Patrick's program is outstanding not only because of his publishing road map, but because of his caring and consistent support in weekly group calls and private consultations. He doesn't just push us to succeed, he leads by example as a powerful author and life-changing speaker. Equally amazing is the support and camaderie I've enjoyed from fellow author-clients at author roundtables and publishing institutes. It's my pleasure to recommend Patrick to aspiring writers who are serious about being published."

Flora Morris Brown, Ph.D. (Anaheim Hills, CA)
Author, Professional Speaker, Coach
www.ColorYourLifeHappy.com



"Thanks so much for helping me publish my book. I definitely worked extremely hard, and my family didn't see me for two months. But, none of that would have been possible without your coaching and your publishing roadmap. You made my book possible! Thank you so much!"

Brett Clay (Bellevue, WA)
Author, Professional Speaker, Coach
www.ForcefulSelling.com



"I had no idea what a publishing coach was when I was introduced to Patrick Snow and I still don't. Patrick did so much more than simply coach me to get published. His insights and advice not only helped me to produce a much more professional book than I had thought possible but his marketing savvy and industry connections were priceless. I've said it a thousand times, but Thanks Again Patrick !!"

Denny Andrews (Bellevue, WA)
Author, Professional Speaker, Coach
www.ConfessionsOfAMortgageInsider.com



"I decided to write my memoirs for my grandsons as they mean the world to me. I wanted something tangible that they could pass on to their offspring when they get to my age.

If I had my life to live over there would be very little I would change, as it has been a full, interesting and exciting life and I am proud of what few accomplishments I have made in spite of being a high school drop out. As I said in my book, "It doesn't matter how many times you fall on your keester, what matters is how many times you bounce up and try again."

I hope I inspire at least one person to write their memoirs because when you are gone, so are your memories."

Jim Edmundson (Phoenix, AZ)
Author
www.amazon.com/gp/offer-listing/1890427497



"The best advice we could give you, hire Patrick Snow and let his expertise as a best-seller, speaker and entrepreneur guide you in making confident decisions about your book. Prior to that, we were trapped in the internet maze about how to move forward. Patrick Snow coached us smoothly and professionally through every minute detail of our book causing us to finish writing and successfully publish our first book. His coaching, availability and down to earth humor made us feel immediately at ease. Patrick Snow's publishing roadmap and personal attention have been invaluable to us and is taking us further than we ever dreamed we could go."

Richmond and Debbie Caldwell (Ft. Worth, TX)
Authors, Professional Speakers, Coaches
www.ChangingYourHeart.com





"Patrick Snow is awesome; his system of coaching is first class, with results you can measure on a weekly basis. Patrick keeps you on point and moving toward your goal of being a published author. I urge you to contact Patrick and learn about how you can get published; we all have a book inside of us and this system will help you realize a dream."

Brad McColl (Alta Loma, CA)
Author, Professional Speaker, Coach, Consultant, Lender
www.LeveragingYourBanker.com




"Patrick has given me inspirational ideas, sound coaching, and delightful energy to encourage me to move forward with my business. He is a no-nonsense person with a great sense of humor and deep integrity. I appreciate so much having him on my winning team! I look forward to watching my business move to the next level with his awesome expertise and deep wisdom."

Rev. Maria "Dancing Heart" Hoaglund (Seattle, WA)
Author, Professional Speaker, Coach
www.TheLastAdventureOfLife.com





"I am 15 years old and (thanks to Patrick) a published author! At first I wasn't sure if Patrick Snow could help me publish a fantasy book, but I was wrong! Thanks to Patrick, my book is now a "Fantasy/Adventure Thriller!" It is great working with Patrick because he is a best seller himself and knows what is best to publish and market a book. I would recommend Patrick Snow to anyone who wants to be successful and follow their dreams… trust me; you're in the right hands!"

Koltn Burbank, (Preston, ID)
Author of The Fiddle of Fire Series
www.TheFiddleofFire.com





"I now know why Patrick Snow is called and truly credited with the title of Dean of Destiny! Patrick is combustible knowledge and confidence in motivation and direction. Patrick has personally guided me down my own path and beyond my 15 minutes of fame. See what The Dean of your Destiny holds for you."

Marvin Szukalowski (Escanaba, MI)
Author of A Simple Man's Psychology
www.aSimpleMansPsychology.com





"Patrick Snow is a great coach! He helped me avoid time wasting efforts by keeping me focused on both the book publication and promotion. When providing advice, Patrick integrated my personal values and mission into his methodical system for success. If you work with Patrick, you will be very pleased -- and maybe even a little daunted by your own success."

Caprice Leinonen (Kirkland, WA)
Author, Professional Speaker and Coach
Author of Personalizing Your Health Care
www.PersonalizingYourHealthCare.com





"If it were not for Patrick Snow, my book would have never been published so quickly. Not only did he get me published in less than three months, he helped me create a world-class book that can help women worldwide while also helping me launch my speaking career. Everything Patrick Snow has done for me has exceeded my greatest expectations!"

Christine Bledy (Los Angeles, CA)
Author, Professional Speaker and Coach
www.BeatingOvarianCancer.com





"Hiring Patrick Snow has been one of the best investments I have ever made. As a first time author, he helped pave the way for my dream to turn into a reality. With each step of his publishing coaching process, even the most minute detail was given attention. Patrick is energetic, honest and a confidant. If you aspire to be an author or a public speaker, this is the person you want to have on your team!"

Shannon S. Carlson (Tacoma, WA)
Author, Professional Speaker and Coach
www.LivingYourLifeInBalance.com





"Patrick Snow has made the process of writing this book a simple and fun experience. There are so many things to consider when writing a book and Patrick has helped me through every step of the process. His publishing roadmap and experience are invaluable tools to anyone looking to become a published author. The decision to hire Patrick as my publishing coach was the best decision I made and his guidance has been priceless!"

Dennis A. Kelley (Canton, OH)
Author, Professional Speaker and Coach
www.AchievingUnlimitedSuccess.com





"Patrick Snow's publishing coaching system is a must for any new author who wants to become a best-selling author and a highly-paid professional speaker! He has been a tremendous coach through this process and I recommend him to anyone writing and publishing a book."

Mylai Tenner (Minneapolis, MN) - "The Gold Boot Guy"
Author, Professional Speaker and Coach
www.TheGoldBootGuy.com





"Patrick's knowledge, experience and roadmap are invaluable to any author or aspiring author. The key to success is knowledge combined with mentorship and Patrick provides both. With his strategic coaching and guidance, I've been able to push this project beyond my original vision. If you are serious about taking your book to the next level, then Patrick is the right coach."

Michael Schindler (Edmonds, WA)
Author, Speaker, Advocate
www.OperationMilitaryFamily.org






"After coaching with Patrick for only a few short weeks, I've gained the knowledge and confidence to take my book (and my career) in a whole new direction. His advice, expertise and dedication to our partnership have proven to be the missing link in my project. It's without reservation that I'd recommend his services to anyone attempting to write, publish or engage in a speaking career. In fact, I already have!"

Sarah Nilsen (Silverdale, WA)
Author, Speaker, Coach, Trainer, Entrepreneur
Author of Does This Book Make My Butt Look Big?
www.SarahNilsen.com





"Patrick Snow is the BEST! No one has ever given as much attention to his clients as he does! He is always there at least twice a week for his clients. Once on the group coaching call and then he sets up a personal one with you for later in the week. Patrick is willing to help you out no matter what and wants to see all of his clients succeed to their highest potential!"

Timothy Ryan Patton (Atlanta, GA)
Author, Speaker, Consultant, Entrepreneur

www.AchievingYourPromises.com



"Hiring Patrick Snow as our book publishing coach was the best decision that we ever made. Not only did we get a lifetime worth of book publishing advice in a short amount of time, we've made a great friend in the process. Meeting Patrick in person was exciting for us because his passion and positive energy is even more apparent live, and we walked away liking him even more. Since working with Patrick, we've not only made major improvements in our approach to our book, but we've gained incredible direction towards our careers as professional speakers, which was an added bonus."

Randy Rosado and Michelle Rosado (Hollywood, FL)
Author, CEO, Speaker, 9/11 Survivor

www.NMCAgents.com





"Patrick is one of kind. It is rare nowadays to find someone who not only is business savvy and knows how to set you up for success, but is genuine and "real." His advice put me and my book on the fast track to distinction. No fluff, all substance this guy...."

Dr. Kevin Fleming (Jackson Hole, WY)
Author, Speaker, Executive Coach
www.DrKevinFleming.com





"Working with Patrick has been an absolute joy. He is always available, ready to help and makes sure that each phone call is beneficial and valuable. Without his guidance I would not have advanced so quickly in my book publishing project. His expertise and experience makes him a great asset to my team"

Dr, Cynthia Barnett (Norwalk, CT)
Author, Retirement Lifestyle Coach, Speaker
www.PrimeTimeMakeover.com




"Listening to Patrick was both a breath of fresh air and a cold slap in the face: the former because of his insights and "outside-the-box" thinking; the latter because Patrick forced me to look at my situation as it actually was, not as I wanted it to be. A long-time (and normally quite realistic) entrepreneur myself, Patrick made me see that I had a "soft spot" for my book, and that was stopping me from realizing its potential for generating profit. More than anything else Patrick helped me see where my book fit into an overall plan for success. If you want to write a book for family and friends that's great; if you want to write a book to make money I recommend you talk to Patrick!"

Greg Bissky (Vancouver Island, British Columbia, CANADA)
Author, Speaker, Consultant
www.TreasureMountain.com





"Thanks to Patrick Snow, the earliest of my life-long dreams has come to fruition! His inspiration, energy and sincere desire to help people through the quagmire of the publishing industry gave me what I had been missing for decades. I am truly thankful for choosing to let Patrick coach me to the priceless achievement of publishing my first book, and for leading me to the knowledge, experience and confidence I'll need to continue my writing journey on my own. Unless you simply want to learn by making (expensive) mistakes, I strongly recommend that all you first-time authors hire Patrick Snow!"

Geof Kaufman (Port Orchard, WA)
(Author of Mastering Your Choices)
www.MasteringYourChoices.com




"As the Founder and CEO of a Hawaii-based airline, I got where I am today by finding the right people to implement my visions and strategies. These people provided me the knowledge I needed to be successful. I believe hiring the right people always make the difference between success and failure. Not knowing how to get a book published, I hired Patrick Snow as my publishing coach. He definitely exceeded my expectations, kept me on track, and became the right person I needed to achieve my goal of becoming a published author. The investment in Patrick's system was one of the best I have ever made. As a result of working directly with Patrick every step along the way, my book is now published and my business continues to soar to new heights!"

Bill Boyer Jr. (Honolulu, HI)
Founder and CEO of Mokulele Airlines
(Author of Fly This Way)
www.MokuleleAirlines.com




"Patrick Snow is many things, among them a PUBLISHING COACH. I had written a book and was trying to decide whether to sell the rights to some publishing company for 5%, or self-publishing it and keeping both control and more money. Either choice overwhelmed me! Then the Universe connected us, and I was so impressed with Patrick Snow's book and his 21-step publishing road map, with contacts for each step, that I immediately retained his services. Thanks to his knowledge, enthusiasm and continued support, my book will soon be published. It will become my springboard to conduct workshops, provide consulting services, and go on the national speaking circuit. Thank you, Patrick. Your services are well worth the investment!"

Don Burrows (Marysville, WA)
(Author of Plan While You Still Can)
www.PlanWhileYouStillCan.com




"Having just opened the first box of my first shipment of books, I want to take a few minutes and reflect back on the journey I have just completed. Your encouragement and belief in our story was so instrumental to making this day a reality. The roadmap you provided and the doors that you opened for us not only made this mission possible, but actually fun! Without your energy and positive attitude I have doubt we would have made it. Thank you so much!"

Earl C. Johnson (Bainbridge Island, WA)
(Author of, Stairwell To Heaven)
www.EarlCJohnson.com




"Prior to meeting Patrick Snow, a major tool missing from my speaking business was my book. Therefore, I hired Patrick to guide me through important steps to the publishing process, which saved me both time and money. As a result of Patrick's publishing expertise, I have doubled my speaking fees and my speaking calendar is booked! Patrick has the publishing knowledge, experience, and industry contacts to help you realize your dreams. His publishing coaching service is priceless!"

TJ Hoisington (Port Orchard, WA)
(Professional Speaker and bestselling author of, If You THINK You CAN!)
www.GreatnessWithin.com




"Patrick Snow is as refreshing as his name. I've always wanted to write a book but just didn't know how to get started. After meeting Patrick I realized that this was just an excuse. His enthusiasm, incredible work ethic, and his wonderful connections in the publishing industry made this process and investment fun and easy. I think the most powerful thing I can say about what Patrick has to offer, is that I no longer dream about becoming a published author, because I am one now after hiring Patrick as my Production Coordinator!"

Larry Olsen (Phoenix, AZ)
(Published Author, Professional Speaker)
www.Aperneo.com




"Patrick Snow's publishing coaching has been extremely valuable to me! What once seemed impossible for me in becoming a published author, has become a reality as a result of hiring Mr. Snow to be my "Production Coordinator." He took me by the hand from day one, walked me through the entire publishing maze, and then proudly delivered me my published book, all in less than one year! He has even gone above and beyond the call of duty by helping me market my book now that it is published. Without question, hiring Patrick Snow has been the BEST investment that I have ever made! His services have catapulted my business to the next level.

Craig Desorcy (Tokyo, Japan)
(Published Author, Inspirational Speaker)
www.Teaching-in-Japan.com



"Patrick Snow takes the guesswork out of getting a book published. There are so many decisions to make and he knows the correct route. I don't know where I would be if I had not taken advantage of his services. Believe me, he knows his stuff."

John DiPietro (Boston, MA)
Author, Speaker, Marketing Coach
www.PerfectToGreat.com



Self-publishing has been around for years! In fact, some of the most famous authors of our time were self-published. These include Mark Twain, George Bernard Shaw, Edgar Allan Poe, Rudyard Kipling, Henry David Thoreau, Walt Whitman, and Spencer Johnson. Additionally, Stephen King, Robert Kiyosaki and Zig Ziglar's first books were even self-published along with literally hundreds of other now best-selling authors.


Book Publishing, Book Promotion, and Speaker Coaching Road Map:
Writing Your Book
Securing ISBN Number
Editing Your Manuscript
Developing Title of Book
Developing Subtitle of Book
Using Front Cover Tagline
Creating Cover Design (Front, Back, Spine)
Printing Business Cards
Securing Testimonials & Endorsements
Proofreading Edited Manuscript
Typesetting to Get Book Print Ready
Building Web Site with E-Commerce Shopping Cart
Securing Library of Congress Number
Copyrighting Book Contents
Using Book Critique For Improvement
Indexing (if Applicable)
Printing of Book (Long Run Press / Print on Demand)
Securing Lists of Meeting Planners
Using Keynote Speaking Placement Services
Implementing Speaker Lead System
Attending Speaker Boot Camp
Creating Your Speaker Kit
Targeting High Volume Book Sales
Attending Book Marketing University
Securing Book Reviews
Getting Media Trained for Radio, TV, and Print
Doing Your Own Book Publicity
Creating Press Releases and Press Kits
Getting Book on Amazon.com
Leveraging Global Book Distribution
Selling Books to Direct Sales Companies
Using International Book Agent to Sell Foreign Rights
Transforming Your Printed Book into an E-Book
Building Your Own Marketing Team
Becoming a Professional Speaker
Offering Coaching Services
Providing Consulting
Doing Back of Room Book Sales
Promoting Book Daily
Achieving Best-Seller Status at 35,000 Copies Sold
Selling out to a Traditional New York Publisher
If you don't know even where to begin this process, let Patrick Snow and his team of publishing experts show you the way. Call Patrick today at (206) 310-1200 to schedule your complimentary 30 minute publishing consultation. You can also email him at Patrick@PatrickSnow.com

Do you have a book inside you, that you may need help with?

If so, Patrick Snow can help "coach" you, and turn your dream into a reality!


Self-Publishing your book may be the only way to guarantee that it will ever get published! Once you become a published author, you will be viewed as an "EXPERT" in your field of interest. Additionally, according to Dan Poynter (Author of The Self-Publishing Manual), being an author is one of the most highly-respected professions in our society today.

Once your book is published, you must…

PROMOTE, PROMOTE, PROMOTE.

A successful book is 5% writing, and 95% promotion! To self-publish your book can take six to 12 months, and cost anywhere from $10,000 to $20,000, (depending on content and length of the book). It will also depend on how much of your manuscript is completed when you send it off to an editor.

Some benefits of self publishing include…making more money (you own the entire copyright), speed (will not take years of submitting manuscripts to literary agents - only to be turned down), and control (you have the final say in every decision along the way, so your book will end up exactly how you want it to look).

If you lack the contacts in the publishing industry, or if you don't have the time to directly work with all the above companies, then Patrick Snow can "coach" your way through this process, as your "Production Coordinator." If you are interested, please contact Patrick for more details.


Self-Publishing is the ONLY Way to GUARANTEE that You Will Ever Get Published!
Osmium* - Executive Coaching Program ...... $9,995.00
Platinum* - Full Coaching Program...............$4,995.00
Gold* - Book Marketing Program..................$2,495.00
Silver - Do-It-Yourself Program....................$1495.00
Bronze - Protege Program...........................$795.00
Nickel - Book Cover Critique........................$495.00
Copper - Book Title Critique........................$295.00
*As a performance incentive for both parties, an additional $4,995 will be due to Patrick Snow when your book surpasses 35,000 copies sold. This volume is widely accepted as being the number of copies sold to become a legitimate bestseller. Patrick Snow achieved this volume within the first four months of publishing his book back in 2001 and he will show you how to do the same. Additionally, if your goal is to sell out the rights of your book to a major NY publisher like Patrick Snow did with John Wiley & Sons, an additional $2,495 will be due to Patrick Snow if he is the one instrumental in helping you secure a traditional book publishing deal. Keep in mind that you will never pay Patrick Snow a percentage on royalties or sales from your book whether self published or traditionally published. Finally, if you would like Patrick Snow to write the foreword in your book, he will gladly do so for $495, if he agrees with your content.
50-150 hours of personal one-on-one coaching (weekly) directly from Patrick Snow or one of his certified publishing coaches (via phone, email, in person).
Patrick Snow's confidential 55-step Publishing Coaching Road Map and System which has taken ten years to build.
Membership in Patrick Snow's Inner Circle Publishing conference calls which occur every Monday morning at 8 AM PST, 11 AM EST.
You will receive a number of Special Reports from Patrick Snow all designed to help you become a best-selling author.
Two domain names (firstlastname.com and yourbooktitle.com).
Warm introduction to all of my publishing partners, all of whom will give you preferred pricing.
Patrick Snow endorsement for back cover of book, or Patrick Snow foreword inside your book.
Your book cover and endorsement of your book on this web site.
Everything that I have learned in 15 years in publishing, book promotion, and speaking industry (150,000 copies sold, and over 1,500 speeches).
You will own 100% of the rights of your book. Patrick Snow is a publishing coach, not a publisher.
My writing and speaking formula I have used to write a best-seller and become a highly-paid professional speaker
Your very own published book in 3-18 months (total self-publishing investment expected, with my fee included: $7,500 to $12,500).
Your very own speaking, coaching, and consulting business.
Patrick Snow's Revenue Evolution Ladder business model to success in speaking, coaching, and consulting.
Unlimited access to Patrick Snow for life via email and phone.
Complete assistance in planning and executing your Book Release Party (which includes, site selection, date and time, speaker evaluations for spin-off engagements, corporate sponsorship, video shoot, door prizes and much, much more to help you kick of your book marketing campaign).
Attendance to Patrick Snow's Best Seller Publishing Institute (BPSI). This event occurs quarterly on Bainbridge Island, WA. It is a three-day boot camp hosted by Patrick Snow and includes 20 hours of instruction directly from Patrick and his strategic publishing partners. Day one content is on publishing your book. Day two content is becoming a best-selling author and a highly-paid professional speaker. Day three content is coaching and consulting (also on this last day you will deliver your 10-minute sample speech). These sample speeches almost always result is future speaking referrals for each participant. Space is purposely limited to 30-35 attendees to insure up close and personal attention for each client. At the end of the three days, you will have 30-35 new mastermind partners in your network that will support you in your publishing, speaking, and coaching pursuits.
Learn how to avoid the #1 biggest mistake the vast majority of self-publishers make in publishing their books.
How to use your newly published book as a lead-generating tool to explode your speaking, coaching, and consulting businesses.
Gain all of the knowledge needed to create a best-selling book (either by selling 35,000 copies, or making The New York Times best-seller list).
"If you would not be forgotten as soon as you are dead and rotten, either write something worth reading or do things worth the writing." -- Ben Franklin


If your bio needs an Extreme Bio Makeover, call on Extreme Bio Makeover Expert Nancy Juetten to write your bio for you. My clients RAVE about her ability to draw out their best stories so they can get seen, heard, celebrated, and COMPEN$ATED. Click here to learn more and benefit.


Do you need more paid speaking engagements? Want to keep your speaking calendar full? If so, join Speaker Match today to take your book and speaking business to the next level. This organization is one of my best resources I use weekly to keep a full speaking calendar. To learn more about Speaker Match and join today, click on the following link: http://www.speakermatch.com/cmd.asp?af=583890
Write to your market!
When to Start Your Book Cover



Patrick@PatrickSnow.com
The Snow Group
(206) 310-1200